Opening Day/Veterans Salute 2017:
Event: 5.27.2017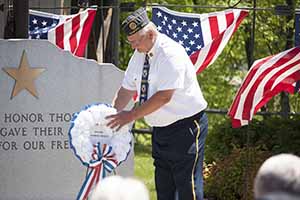 Please join us as we celebrate the opening of the museum for the 2017 season on Saturday, May 27th, at 10 a.m.
The annual Fallen Veterans and Gold Star Mothers Tribute ceremony is on the same date at 1 p.m. Afterwards, light refreshments are served. The grounds and facility are in great shape for the spring and the attractions can be reached via sidewalks. There is a lot to see and experience, so come join us for opening day!