Logging Exhibit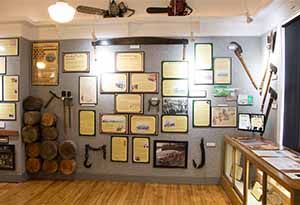 The logging industry played a vital role in the history of the Sanford area. A good place to start your historical exploration is the exhibit in the main museum building.
Making the Big Wheels
What are "Big Wheels" and why were they important to the development of the logging industry? Learn about them and see how our own volunteers built a replica for the museum.
Building the Covered Bridge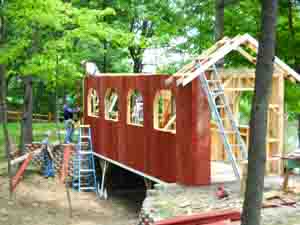 The River Walk Covered Bridge offers a splendid view of the Tittabawassee River below the Sanford dam. Our talented group of volunteers built this structure in 2010-2011.
2017 Log Cabin Art Contest
The Sanford Centennial Museum recently hosted the 2017 Log Cabin Day Art Contest on a beautiful spring morning. All contestants were second graders from Meridian Elementary School. Click below to see their talents!