Events
Please join the Sanford Historical Society as we celebrate the following events:
Opening Day/Veterans Salute 2018
Please join us as we celebrate the opening of the museum for the 2018 season on Saturday, May 26th, at 10 a.m.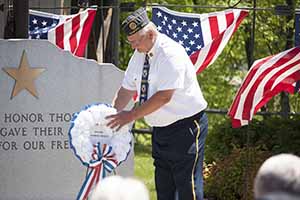 The annual Fallen Veterans and Gold Star Mothers Tribute ceremony is on the same date at 1 p.m. Afterwards, light refreshments are served. The grounds and facility are in great shape for the spring and the attractions can be reached via sidewalks. There is a lot to see and experience, so come join us for opening day!
Log Cabin Day 2018
Every fourth Sunday in June, Michigan celebrates its history and craftsmanship by honoring the Log Cabin.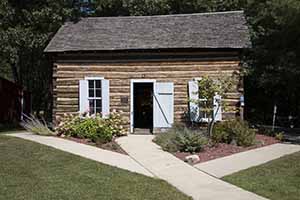 Our Smith cabin, equipped with period furnishings, is featured this year on June 24, 2018. Refreshments are served and special events offered, providing educational and reminiscent fun for our visitors.
To find out more about Log Cabin Days, visit the Log Cabin Society of Michigan web site.
Model Trains Display 2018
Join the Sanford Centennial Museum on August 11th, from 11:00 a.m. until 4:00 p.m. for an afternoon of fun with model trains. The museum's 1870 train depot will feature exhibits from the Roscommon Historic Model Train Club and local train enthusiasts.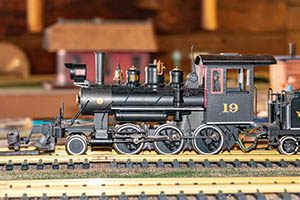 There will be food and music too! Free admission and parking. Call 989-687-9048 for more information.
Click here for the 2017 Flyer.
---
Founders Day 2018
A celebration Sanford is proud of!
Rich in history and stories, this celebration calls all of Sanford's present and past citizens to come together and spread the cheer of how this great part of Midland County came to be.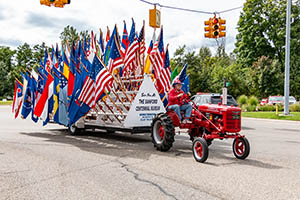 Founders Day will be held on September 8 and 9, 2018 in Sanford. Click here for the Founders Day 2017 flyer.
Many thanks to all our members and friends who pitch in to make Founders Days bigger and better than ever! Area volunteers are welcomed!
Santa Express 2018
Come out to Sanford Centennial Museum on December 11, 12, 13 from 3:30 p.m. until 7:30 p.m. for a night of holiday fun with Santa! Enjoy free hot chocolate, cookies, and candy and see the museum grounds lit up in Christmas splendor. Visit Santa in the train depot. Kids get to talk with Santa plus receive a free gift and you can take a picture using your own camera or phone!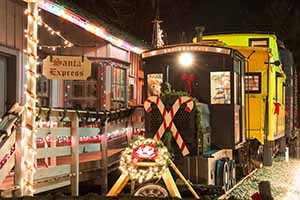 This annual event is sponsored by the Sanford Area Chamber of Commerce and Sanford Historical Society. See the 2017 flyer here.
---