Location & Hours
Sanford Centennial Museum
2222 Smith St.
Sanford, MI 48657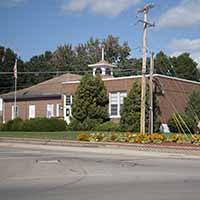 Open Memorial Day
to Labor Day
Saturday: 10 a.m. - 5 p.m. EST
Sunday: 1 p.m. - 5 p.m. EST
Admission - Free
1-989-687-9048
Directions
Exit US 10 at West River Rd. and turn left at the top of the ramp. Go one mile and turn left onto Saginaw Rd. Go one block and turn left on Smith St.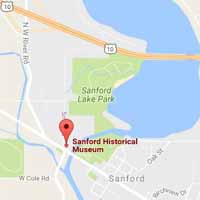 The museum is located on the corner of Saginaw Rd. and Smith St. The parking lot will be the first and second drives on the right after turning onto Smith St.
Sanford Area Map.
Sanford Centennial Museum Map.
Places of Interest
Water, lake, river, stream. Sanford is a Sportsman's Dream!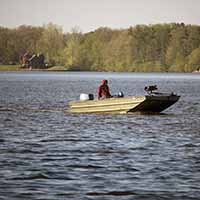 Abundant fishing, boating, jet skiing, snowmobiling, biking and other outdoor activities attract visitors to Sanford!
We are right across the street from the Pere Marquette Rail Trail - bike racks available!
Weddings & Tours
The Clare Bailey Chapel and Museum grounds create a wonderful setting for weddings. Vintage painting and Sanford charm could surround you and your guests on your special day.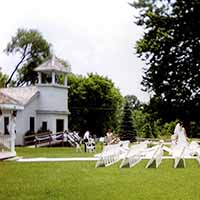 Having a family reunion and want the whole family to experience the history of Sanford? You can arrange a scheduled tour for a group. Please give us a call to arrange your event.